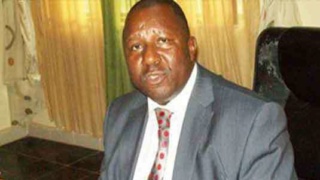 The continuing litigations over the 2015 governorship election in Abia State has been described as an affront to the nation's Electoral Laws and a distraction to governance.
Chief Umeh Kalu, the Attorney General and Commissioner for Justice, Abia State, said this when he addressed the Nigerian Bar Association National Executive Committee meeting holding at Aba, Abia State.
Kalu also called on the Abubakar Mahmoud-led NBA leadership to caution its members who he said are the executors of the unnecessarily protracted litigations on the Abia State governorship election, two years after the 2015 elections, stressing that the development is an ugly trend that should be nipped in the bud.
According to him: "While government is making concerted efforts to get allied investors into the State, it is intriguing to note that all the gubernatorial combatants in the 2015 general elections are still in the trenches contesting with the Governor over the 2015 general elections which most states in this country have long put behind them.
"This rather protracted litigation over the 2015 general election in Abia State remains a serious distraction to governance and an affront on the various laudable and fundamental amendments to our Electoral Laws with the aim of concluding election matters within reasonable time. I call on the NBA to rise to the occasion, once more, to nip this ugly trend in the bud as the executors of these needless and protracted litigations are our members."
While commending the efforts of the Governor Okezie Ikpeazu-led administration and the giant strides achieved in Aba, Kalu said: "Your host city, Aba, as you may know is the commercial nerve centre of not only the South-East but also Nigeria and indeed the West-African Coast.
"There are a lot of commercial activities going on here, with people from diverse ethnic groups and even foreigners residing in the city. The influx of persons to Aba comes with its attendant pressures on infrastructure and other societal challenges.
"The present government has indeed risen to the occasion and has embarked on massive infrastructural development, especially roads, in our determined bid to make the city conducive for commercial activities.
"Aba can indeed be described as the Small and Medium Enterprises (SME) capital of Nigeria as various made in Aba goods and products can compete favorably with others made abroad."
Copyright The Eagle Online.
Permission to use quotations from this article is granted subject to appropriate credit being given to www.theeagleonline.com.ng as the source.