Davido, Nigerian singing sensation, has offered a life-changing gesture to a young fan in Uyo, Akwa Ibom State by giving him and his mother a roof over their heads.
The Nigerian Singer, who lives by the motto: "We rise by lifting others," is building a house for the young fan, Utibe, who sang his popular hit, IF.
Davido made his generous gesture known on his Instagram page, with a note: davidoofficialUtibe loving the new house I'm having being built for him and his mother!! Can't wait to visit when I'm back home!! OBO GOT U FOR LIFE!!!
The house is the second gesture by Davido to the young boy, after he agreed to be responsible for his education.
The six-year-old Akwa Ibom State boy, until then had never stepped into a school.
And guess, this latest act is generating adulations for the "Omo Baba Olowo".
superwomanevents God bless you a million times over
dee.e12God bless you
alfredayapay30 blessings for your account OBO
enrichlifedesigns+
i_m_benardzenniaObo chukwu gozie gi full time!
gommieomalichaGod bless your kind heart
lady_mayoress30 billion problem #ifblownforlife
motunrayo7270@ogechina amen
babyvivyThank you obo God bless you
nickyprincehardlifeavenueBlessings
tumaggiGod continue to shower His blessing on u.
ybm_realionaireGuy you're a King ? ? huh?
ufuahanslemMore grace.
NAN.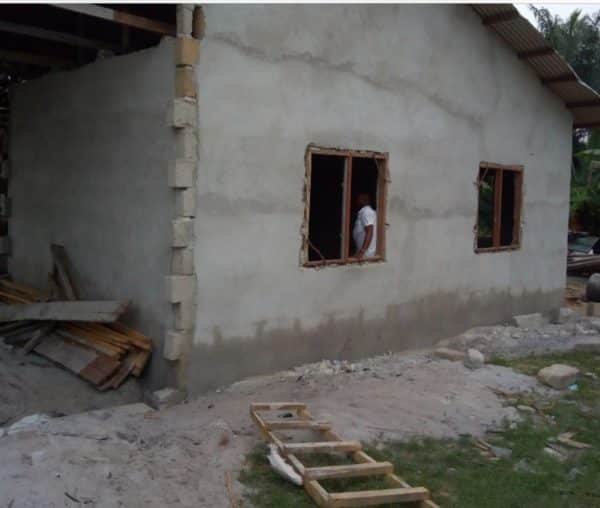 ADVERT
How I Increased my Manhood Size Stopped Premature
Ejaculation That Scattered My Relationship.. Click HERE For Details.