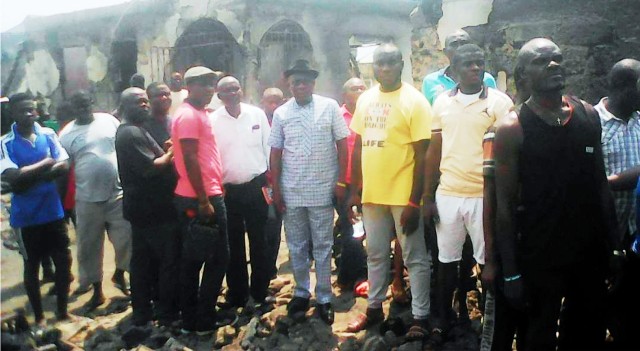 Delta State Government has threatened to take over undeveloped plots of land in Asaba, due to the indiscriminate use of such lands as block industries and mechanic workshops.
The state Commissioner for Lands and Survey, Hon. Chika Ossai, who gave this indication stated this last Tuesday in Asaba, when he visited the State Urban and Regional Planning Board Area offices in Ibusa and Asaba.
He said, the indiscriminate location of block industries and mechanic workshops inside Asaba metropolis have distorted the original master plan of the state capital.
Ossai, reiterated the commitment of the Governor Ifeanyi Okowa-led administration at ensuring the full restoration of the original master plan of Asaba and other major towns in the state.
He directed the town planning department of the ministry to remove all illegal structures within the state capital.
The commissioner warned that the state government would not hesitate to revoke any plot of land allocated to individuals or organisations found to have been converted to illegal structures.
He enjoined the management and staff of the town planning offices in Ibusa and Asaba to live up to their professional responsibility.
He urged them to stop giving illegal approvals, stressing that, only the state government had the powers to approve building plans.
The commissioner warned the area offices to desist from shady land deals and ensure that they improved on their revenue drive.
Ossai further said that the state government would soon introduce clocking machines to check absenteeism and lateness to work among staff.
He assured staff members that the ministry would address the challenges confronting them in the discharge of their duties, especially the provision of office equipment.