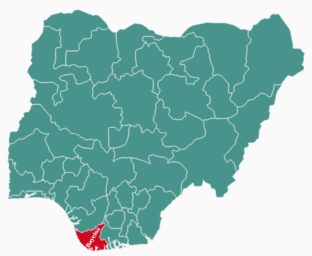 By Emem Idio
YENAGOA—STARTLING revelations have emerged on why the civil protest in Amassoma community in Southern Ijaw Local Government Area of Bayelsa State could not be nipped in the bud by the community leadership before it escalated, leading to the loss of lives and property.
The two leadership factions in the community, which appeared before the commission of inquiry into Amassoma community civil disturbances sitting at the multi-door court complex in Yenagoa, the state capital, weekend, spent the whole time blaming each other for the crisis and unrest.
The two factions, which are fighting for supremacy in the community, which is also host to the state-owned Niger Delta University, NDU, are loyalists to the  Amananawei of Ogboin Clan, Chief Jones Ere, and the Amananaowei of Amassoma community, Major Graham  Naingba (retd).
In his remarks, chairman of the commission, Mr Michael Zuokumor, described the appearance of the community's leadership factions and their testimonies as revealing, saying the commission was beginning to get to the root of the matter.
He assured that the purpose for the setting up the commission by the state government would be justified.