Godwin Obaseki, governor of Edo state, has promised free education for indigenes of the state deported as victims of human trafficking from Italy, Libya, and other parts of the world.
This was disclosed by Julie Okah Donli, the director general of National Agency for the Prohibition of Trafficking In Persons (NAPTIP), in an interview with Osasu Igbinedion on The Osasu Show.
When asked how NAPTIP was dealing with the increased number of deportees arriving the country, Donli said the issue is a national one, and the nation needs to treat it as such.
"As a matter of fact, a bout 258 were deported from Libya, and I personally went there to receive them, and my first experience with them was to see how the operations took place," she said.
"We gave them food, water, process them, profile them and all of that, but what we do as NAPTIP, is that when we recieve them, we only concern ourselves with the victims of trafficking, because it is not everyone who comes back that are victims of trafficking.
"We also have illegal immigrants and all of that. In the area of rehabilitating them, we have our shelters, where the victims are kept, and then we train them; we give them some kind of vocational training.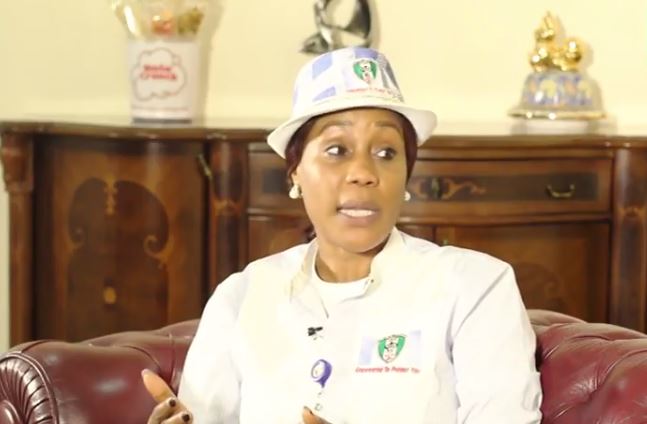 "We counsel them, because it is very important to have them gain back their sanity from the stressful life they've been through then we gradually reintegrate them back into society and reconcile them with their families.
She said Obaseki has been very helpful in reintegrating many deportees and victims of human trafficking, back into the Nigerian society.
"It (reintegration) is not just a NAPTIP problem, it is a national problem, so we want to engage the governors now. His excellency, Godwin Obaseki, the governor of Edo state, has been gracious enough to come us and to partner with us," She said on The Osasu Show.
"To tell us that for every Edo state indigene, he is personally going to take responsibility for by taking care of their education. We are trying to appeal to other governors to replicate the same thing that the Edo state government has decided to do."