Akure – The crisis rocking the Ondo State Football Association continues to degenerate, with one faction restating its support for Dele Ajayi, the association's chairman earlier suspended by the other faction.
The Dele Ajayi faction, in a communique released on Saturday in Akure and signed by 10 of its members who attended a meeting on Friday, said it still stands with Ajayi.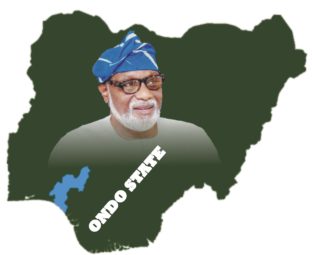 The communique said it was not true that the faction's members attended the meeting convened by the Dele Ologbese-led faction of the state FA, where Ajayi was suspended.
"The Board of Ondo State FA rose from an emergency meeting on Friday and unanimously passed a vote of confidence on the Chairman of the State FA Board, Dele Ajayi, for his ingenuity and ability to carry everyone in the state along, particularly the Board members.
"The Board members promise their unalloyed support for the Chairman and for every step taken by the Chairman.
"All Board members never for once had any meeting with the suspended Vice-Chairman, Dele Ologbese.
"There was never a Congress where the decision to suspend the Chairman was taken," the communiqué had stated.
The News Agency of Nigeria (NAN) reports that Ajayi was an executive committee member in the Pinnick-led faction of the Nigeria Football Federation (NFF).
But he has gone on to pitch tents with the Chris Giwa-led NFF faction,which led to Pinnick recognising Ologbese, who was earlier suspended as Vice-Chairman, as the FA's Acting Chairman.
The Ologbese faction had also announced the suspension of Ajayi at a congress meeting he convened.
This had led to Ajayi's reaction in a statement, where he reiterated the suspension of Ologbese and four other board members.
Henry Akingboju, new Vice-Chairman of the Ajayi-led FA, said the board stands with Ajayi and there is no parallel FA board in the state.
He said Ologbese attended the Extra-Ordinary General Assembly held by the Pinnick faction in Benin on Thursday for personal reasons best known to him.
However, Ologbese in a reaction to Friday's meeting said the Ondo State FA had decided to suspend Ajayi from all football-related matters to avert crisis in football in the state.
Ologbese said Ajayi "resigned'' from his position by himself through the act of pitching his tent with the Giwa faction of the NFF which is not recognised by FIFA
"I was introduced as the Ondo State FA Chairman by Pinnick on the floor of the congress in Benin and was welcomed by all the chairmen present with a standing ovation.
"Whatever decision is taken or any meeting that is held by Dele Ajayi and his co-travellers is all in nullity and belated in action.
"They are just crying wolf, and my target is to see to the development of football in all ramifications in Ondo State.
"I think, with the look of things, the NFF crisis is becoming settled with the intervention of the Presidency," he said.
NAN reports that the state's Commissioner for Youths and Sports Development has since convened a meeting for Monday in Akure, inviting football stakeholders in the state to it.(NAN)